Elisa Zadi's work explores issues of femininity, identity and belonging through the self-portrait. His path develops by investigating the connection between man and nature both in an introspective, anthropological and symbolic sense. Multifaceted artist deals with painting, installation, performance and poetry.
Few things matter. Not nothing, but just enough. The essential. Elisa Zadi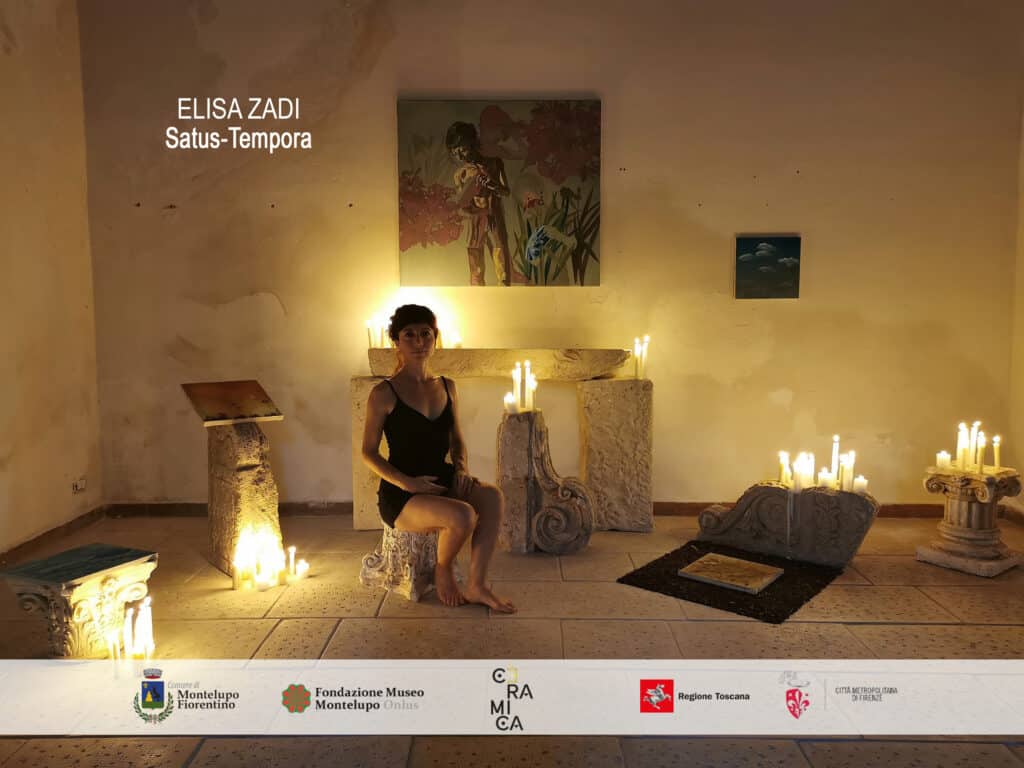 Elisa Zadi
2 Giugno 2023
Fattore C Elisa Zadi, Satus-Tempora Cèramica 2023 – La macchina del Tempo 16-17-18 giugno Montelupo Fiorentino Torna l'evento dedicato...